Posted on Wednesday, March 1st, 2023 at 8:50 pm.
By: Abigail Graszl of InterExchange
From researching cell cytotoxicity in a molecular biology lab to having technical discussions with electrical engineers, Career Training USA interns and trainees are completing amazing programs in STEM (that's science, technology, engineering and mathematics)!
InterExchange is a proud partner of the BridgeUSA Early Career STEM Research Initiative, and these programs strengthen international connections and contribute to the flow of ideas across continents. We recently caught up with some of our female participants to see how their time in the U.S. helped further their careers in these traditionally male-dominated fields.
Eva K.
Molecular Biology
Eva K. from Germany spent six months expanding her skills in molecular biology at Neurona Therapeutics in San Francisco, CA.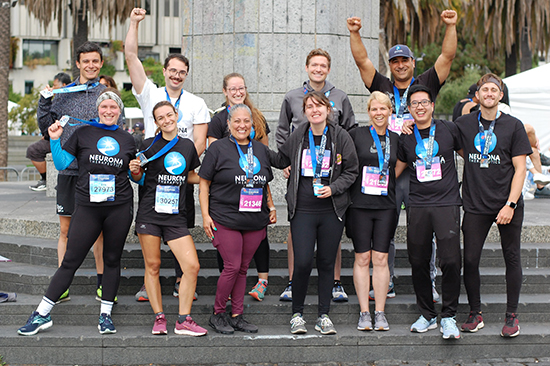 Eva had the opportunity to bond with colleagues in San Francsico
Image courtesy of Eva K.
Categories: J-1 Visa, Participants, Program Spotlight


Older Entries
About Rebecca Pasini
Deputy Assistant Secretary for Private Sector Exchange
Rebecca A. Pasini joined the Bureau of Educational and Cultural Affairs as the Deputy Assistant Secretary for Private Sector Exchanges in July 2023. A career member of the Senior Foreign Service, Class of Minister - Counselor, Ms. Pasini has been an American diplomat since 1997.

Ms. Pasini previously served as the Director of Public and Congressional Affairs in the Bureau of Consular Affairs from 2021-2023. Other Washington assignments have included positions in the Bureau of Consular Affairs, the Bureau of Western Hemisphere Affairs, the Office of Foreign Missions, and as a liaison to the Department of Homeland Security. She has also completed multiple overseas tours, including as Minister Counselor for Consular Affairs in Islamabad, Pakistan, and as the Consular Chief in Rio de Janeiro, Brazil and Belfast, Northern Ireland. Other tours included Mexico City and Kuwait.

A Maryland native, Ms. Pasini has a Ph.D. in Political Science from Indiana University, a master's degree in National Security and Resource Strategy from the Eisenhower School, National Defense University, and an undergraduate degree from Mary Washington College.