Posted on Wednesday, March 1st, 2023 at 8:50 pm.
By: Abigail Graszl of InterExchange
From researching cell cytotoxicity in a molecular biology lab to having technical discussions with electrical engineers, Career Training USA interns and trainees are completing amazing programs in STEM (that's science, technology, engineering and mathematics)!
InterExchange is a proud partner of the BridgeUSA Early Career STEM Research Initiative, and these programs strengthen international connections and contribute to the flow of ideas across continents. We recently caught up with some of our female participants to see how their time in the U.S. helped further their careers in these traditionally male-dominated fields.
Eva K.
Molecular Biology
Eva K. from Germany spent six months expanding her skills in molecular biology at Neurona Therapeutics in San Francisco, CA.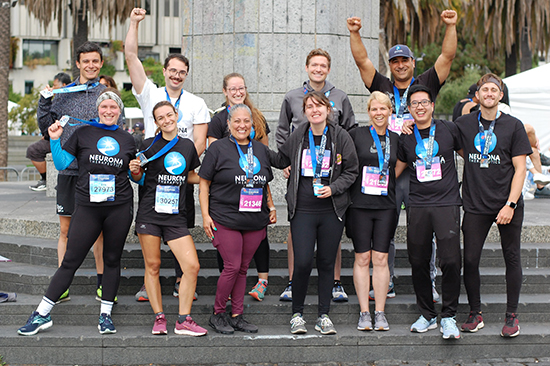 Eva had the opportunity to bond with colleagues in San Francsico
Image courtesy of Eva K.
Eva said that interning with Neurona Therapeutics was great because "on the one hand [it's] a great company with a kind and friendly environment. And on the other side, as an intern, you have a positive and great chance to work scientifically in [the] industry."
During her internship, Eva had the opportunity to expand her scientific skills by "performing NK cell cytotoxicity assay, [and] working with new gadgets in cell cytotoxicity subject," in addition to becoming "more self-confident with the English language."
Here's what Eva had to say:
In general, I had a great experience during my internship. [I had a] great experience within my host company, American culture and finding new friends. I would recommend it because [it's] a once in a lifetime chance to live once in another culture/country and work in a different culture within [the] industry.
Eva K.
Oumaima B.
Electrical and Electronic Engineering Technologies/Technicians
Originally from Morocco, Oumaima came to the U.S. for five months for her internship in electrical engineering with Sciglob Instruments and Services.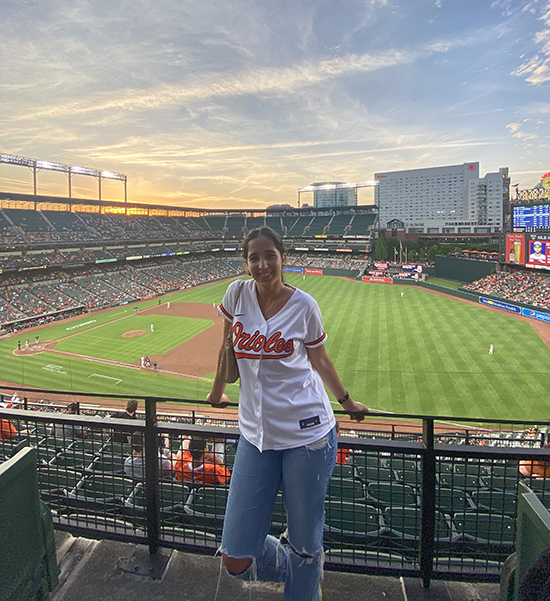 Oumaima came to the U.S. for five months for her internship in electrical engineering
Image courtesy of Oumaima B.
Oumaima said the skills she improved during her internship included having technical discussions, becoming comfortable presenting her work, meeting new people in the workplace, and becoming fluent in English!
Oumaima let us know what the program meant to her:
This program helped me learn about myself so much. Being in a country I have never been before and where I knew absolutely no one was an amazing experience. And I am so glad I have met amazing people here in the US. I didn't think I could get along this much with people with such a different culture and a different language of mine.
Oumaima B.
Corinna M.
Artificial Intelligence and Robotics
Corinna M.'s six month internship with Datalogic Holdings in Artificial Intelligence and Robotics helped her finalize her master's thesis back in Italy.
Corinna would recommend an internship with her host employer because it gave her "the chance to be exposed to a challenging scientific environment and learning new practical skills with a good guide. Moreover, people at the office are welcoming and supportive, sharing their knowledge." Corinna was able to deepen her "knowledge in deep learning and edge computing, acquiring new techniques for computer vision tasks".
Corinna let us know why she would recommend the J-1 program to others:
I would extremely recommend it because it has given me a great opportunity to grow, learning new hard and soft skills as well as a new way of interacting with people and environments that were out of my comfort zone.
Corinna M.
Augusta F.
Architecture
Augusta F. from Lithuania spent a year training with her host company, Joe the Architect in Boston.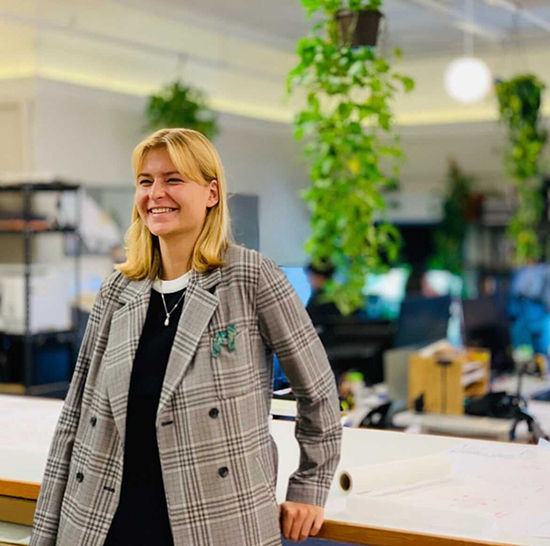 Augusta had the chance to spend a year in Boston
Image courtesy of Augusta F.
During her training program, Augusta was able to expand her skills in "project management, [and] communication with clients and team members," in addition to her "task organization, and planning skills."
Augusta explained why she felt her time in the U.S. was beneficial:
I believe that this program gives a special opportunity for people to experience different/ American environment. This program allows people to jump in the shoes of a local person, who is not only travelling here but also working in this environment. Therefore, you have more chances to learn about day to day life, work ethics and methods, communication principles.
Augusta F.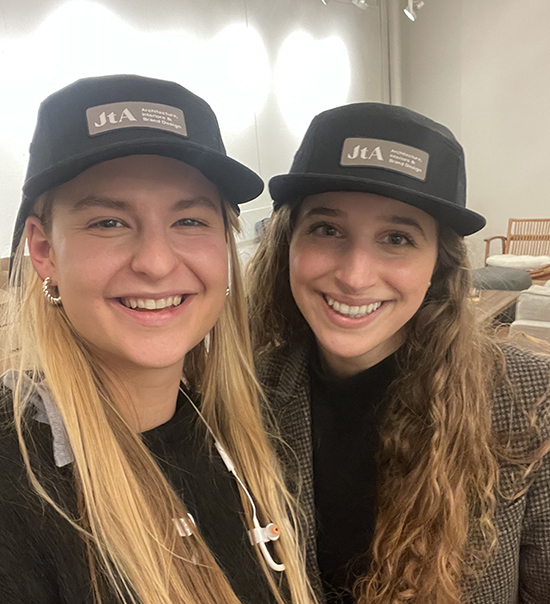 A BridgeUSA internship or training program is an excellent opportunity to grow professionally and personally
Image courtesy of Augusta F.
A BridgeUSA internship or training program is an excellent opportunity to grow professionally and personally. By fostering international connections, American host employers also reap benefits from hosting J-1 interns and trainees. If you want to be a part of the Early Career STEM Initiative and have your own cultural exchange experience in the USA, visit:  https://j1visa.state.gov/programs/stem-initiatives/.
Categories: J-1 Visa, Participants, Program Spotlight


About Rebecca Pasini
Deputy Assistant Secretary for Private Sector Exchange
Rebecca A. Pasini joined the Bureau of Educational and Cultural Affairs as the Deputy Assistant Secretary for Private Sector Exchanges in July 2023. A career member of the Senior Foreign Service, Class of Minister - Counselor, Ms. Pasini has been an American diplomat since 1997.

Ms. Pasini previously served as the Director of Public and Congressional Affairs in the Bureau of Consular Affairs from 2021-2023. Other Washington assignments have included positions in the Bureau of Consular Affairs, the Bureau of Western Hemisphere Affairs, the Office of Foreign Missions, and as a liaison to the Department of Homeland Security. She has also completed multiple overseas tours, including as Minister Counselor for Consular Affairs in Islamabad, Pakistan, and as the Consular Chief in Rio de Janeiro, Brazil and Belfast, Northern Ireland. Other tours included Mexico City and Kuwait.

A Maryland native, Ms. Pasini has a Ph.D. in Political Science from Indiana University, a master's degree in National Security and Resource Strategy from the Eisenhower School, National Defense University, and an undergraduate degree from Mary Washington College.