Posted on Wednesday, March 1st, 2023 at 8:50 pm.
By: Abigail Graszl of InterExchange
From researching cell cytotoxicity in a molecular biology lab to having technical discussions with electrical engineers, Career Training USA interns and trainees are completing amazing programs in STEM (that's science, technology, engineering and mathematics)!
InterExchange is a proud partner of the BridgeUSA Early Career STEM Research Initiative, and these programs strengthen international connections and contribute to the flow of ideas across continents. We recently caught up with some of our female participants to see how their time in the U.S. helped further their careers in these traditionally male-dominated fields.
Eva K.
Molecular Biology
Eva K. from Germany spent six months expanding her skills in molecular biology at Neurona Therapeutics in San Francisco, CA.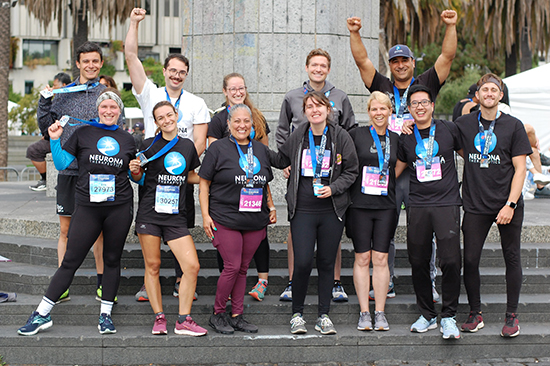 Eva had the opportunity to bond with colleagues in San Francsico
Image courtesy of Eva K.
Categories: Participants, Program Spotlight


Older Entries
About Karen Ward
Acting Deputy Assistant Secretary for Private Sector Exchange
Karen Ward has been with the Department of State and the Exchange Visitor Program for over thirty years. Karen joined Private Sector Exchange as the Director of the Office of Private Sector Exchange Designation in December 2014. She previously had worked on all aspects of the Exchange Visitor Program, including program analyst for the secondary school student, teacher, post-secondary student, research scholar, trainee and intern categories and served as the Division Chief of the Private Sector Programs Division for three years. She spent three years as a Policy Analyst and a Senior Compliance Office within the Office of Exchange Coordination and Compliance. She has extensive knowledge on program management, the regulatory process, form development, and SEVIS administration.

Karen, a native of Maryland, is a career federal civil servant with more than 30 years of service, working mostly in the areas of international exchanges and operation management. She enjoys mentoring and volunteering in her community.