Posted on Thursday, July 17th, 2014 at 5:21 pm.
Ocean City, Maryland is a popular Atlantic seaside town with a long and rich history of tourism that I was unaware of until my visit to this thriving shore town. For instance, I just learned that the first paying vacationers to Ocean City can be traced back to 1869!
Today, Ocean City – or OC, as the locals and regular visitors often call it – witnesses a summer-time population boom of some 350,000 people! In addition to its popularity with beachgoers, the town is one of the most popular destinations for J-1 Visa Summer Work Travel students. After spending a few days here, I must attribute a great amount of this success to the efforts of the OC community committee that oversees the J-1 summer program for the city.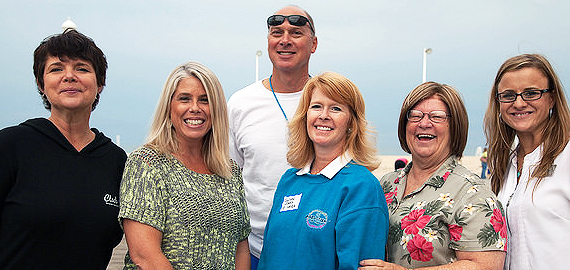 Ocean City was the first host community to create such a committee, which now falls under the purview of the Chamber of Commerce. This committee is made up of very dynamic volunteers, and is the glue that binds together the many and varied volunteer efforts all summer. They are also the community's eyes and ears for the program, and their goal is to ensure all of their valued summer students have a top-notch experience.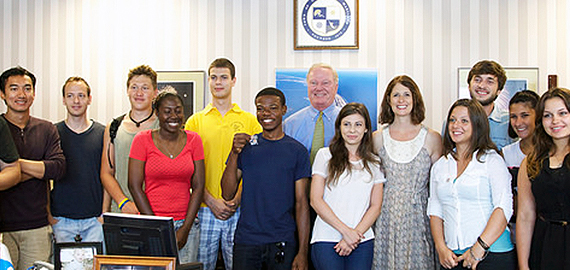 Ocean City Mayor Richard Meehan reinforced this message during a morning meeting I attended with a number of students from Poland, Slovakia, Bulgaria, Romania, Uzbekistan, Kazakhstan, and Jamaica. Meeting with Mayor Meehan and touring the city council is one of the many cultural programs the local committee puts on for their foreign students. Mayor Meehan opened our morning together by thanking the J-1 students for their contributions to the city, stating they are the key ingredient to Ocean City's summer season success.  Meeting a mayor was not a typical occurrence for these students, and being personally thanked by Mayor Meehan was very special to them.
The town's efforts to make the students feel valued are why these "kids" choose to come back year after year. In a very kind gesture, Mayor Meehan gave me a key to the city for my role in overseeing the Exchange Visitor Program. It's not hard to see why our J-1 students feel special in Ocean City!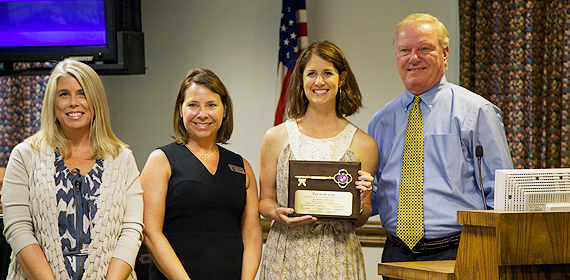 Categories: Employers, Participants, Who's the Person Behind


About Nicole Elkon

Deputy Assistant Secretary for Private Sector Exchange
Nicole Elkon joined the Bureau of Educational and Cultural Affairs as Deputy Assistant Secretary for Private Sector Exchange in September 2021. Until June 2021, Ms. Elkon was the Chief Operating Officer (COO) of Human Rights First, an independent advocacy organization focused on human rights and the rule of law. Prior to her position as COO, Ms. Elkon was a Senior Advisor at Results for America (RFA), a non-profit organization focused on advancing data-driven, evidence based public policy at all levels of government. She also served as Chief of Staff to the Assistant Secretary of ECA and was Director of the Office of Public Private Partnerships at ECA working to leverage strategic partnerships to enhance Administration foreign policy priorities.
Read More