Posted on Friday, March 11th, 2016 at 5:36 pm.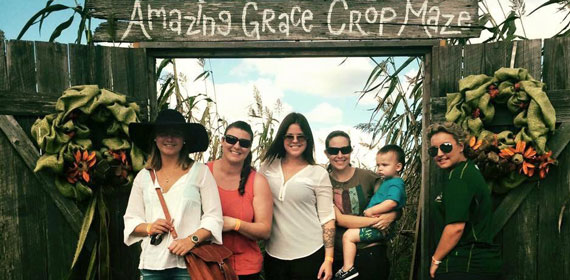 Learning about American culture and building life-long memories is at the heart of the J-1 Exchange Visitor Program, including for au pairs. Au pair program sponsors facilitate monthly meet-ups, where local and regional coordinators engage au pairs in cultural events, such as city tours, holiday celebrations, sporting events, volunteer activities, and many others. Here is an example of one such activity that took place in Jacksonville, Florida:

Last Fall, a group of au pairs joined their Area Director at Amazing Grace Crop Maze for their monthly activity and outing. Au pairs from Sweden and South Africa enjoyed a day winding and weaving as they guessed their way through the corn maze. The au pairs from Sweden mentioned that they had only ever seen corn mazes in American movies – and always thought it would be a something fun to try!
The au pairs received directional clues throughout the maze, which was also a great way to encourage the group to communicate together in English. The au pairs finished out the afternoon by playing a few field games and sitting under the shady shrub oak trees on the farm.
South African au pair Kiely shared: "The corn maze trip was an incredible American experience, unlike anything I have done before. It was loads of fun to get lost in the maze with all the au pairs; can't wait to do it again."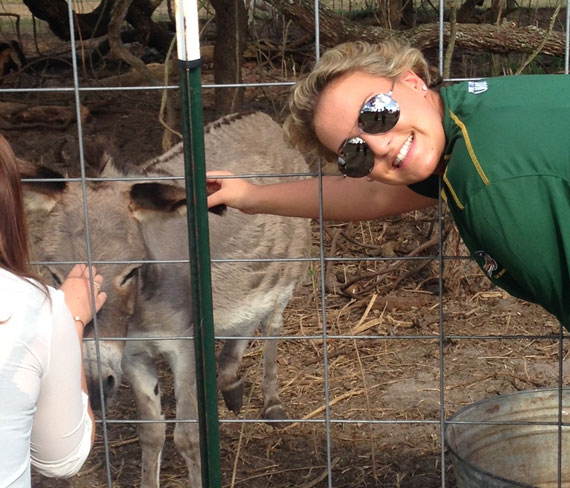 Area Director Jennifer Peery loves sharing American holiday traditions and experiences with her cluster of au pairs.
"It's always fun to introduce the au pairs to new and exciting experiences, like having them try candy corn for the first time or teaching them how to carve a pumpkin. They enjoyed talking and joking with other locals as they all made their way through the maze," she said.
The au pairs that are extending their U.S. stay in the Jacksonville area are excited to venture out to the corn maze again next year. Next time, they said that they will return at night with flashlights!
Categories: Participants, Program Spotlight


About G. Kevin Saba

Acting Deputy Assistant Secretary for Private Sector Exchange
G. Kevin Saba serves as Acting Deputy Assistant Secretary for Private Sector Exchange at the U.S. Department of State's Bureau of Educational and Cultural Affairs (ECA). In this capacity, he oversees the Exchange Visitor Program, which brings around 300,000 foreign citizens to the United States annually to teach, study, and build skills. He is the Director for the Policy and Program Support Division in ECA's Office of Private Sector Exchange.
Read More