Posted on Thursday, April 19th, 2018 at 1:36 pm.
By Lynette Evans-Tiernan, Communications Manager for Exchange Visitor Program
Soon after meeting, host mom Candice asked her au pair Laura if she would join her in running the New York City Marathon. After months of training and fundraising, they traveled from Verona, Wisconsin to New York City and completed the race.
Meet Laura and Candice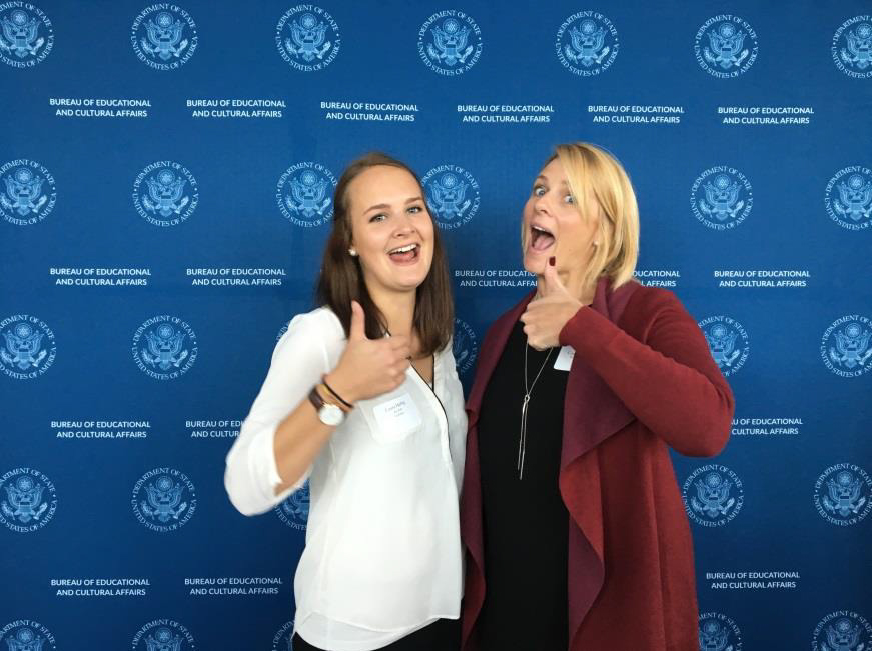 Host mom Candice, who is an avid runner, says she and her German au pair Laura bonded over their mutual love of running during the interview process. "In fact," says Candice, "Laura mentioned that running a 26.2 is a bucket list life goal of hers." Candice, who has run several marathons, and Laura, whose longest official race has been a half marathon, are both very excited for this opportunity. Laura says "Taking part in such a great event together will be a big honor—a dream could come true!"
Categories: Program Spotlight


About Nicole Elkon

Deputy Assistant Secretary for Private Sector Exchange
Nicole Elkon joined the Bureau of Educational and Cultural Affairs as Deputy Assistant Secretary for Private Sector Exchange in September 2021. Until June 2021, Ms. Elkon was the Chief Operating Officer (COO) of Human Rights First, an independent advocacy organization focused on human rights and the rule of law. Prior to her position as COO, Ms. Elkon was a Senior Advisor at Results for America (RFA), a non-profit organization focused on advancing data-driven, evidence based public policy at all levels of government. She also served as Chief of Staff to the Assistant Secretary of ECA and was Director of the Office of Public Private Partnerships at ECA working to leverage strategic partnerships to enhance Administration foreign policy priorities.
Read More