Posted on Friday, February 16th, 2018 at 5:36 pm.
By, Liz Horne, J-1 Camp Counselor Alumna from Australia
I can vividly remember my first drive down Frost Valley Road, it was mid-June 1986, the light dancing through the trees, the crystal clear water of the Neversink River (smiling in the back seat of the caravan I thought "what a great name for a river – should be good for teaching someone to swim"), the smell of the Catskills Mountain summer and the welcome I received from the summer camp leadership team.
I had arrived early and knew I would be helping with those last minute preparations before camp. Over the next week I tried my hand at fencing horse enclosures, mucking stables, cleaning cabins, moving equipment from its winter storage place to its summer activity area, all the while working beside someone who was thankful for the help and willing to teach me the ropes.
One-by-one as the staff arrived, staff training came and went, I was prepared for what was to come. That first summer I worked as a counsellor in Windsong with the 15 and 16 year old girls and what a treat that was.  We, the staff and the campers laughed, cried, challenged each other, explored topics that all 15/16 year old girls need to talk about in a safe environment, and decided together that girls could do a two night overnight just as easily as boys could, and hiked over Wildcat Mountain to Gusty's Pavilion. 
As internationals we celebrated and shared our own culture while learning about the American culture. The campers did the same in return.  We brought new ideas and new ways of looking at things.  We helped provide a safe place for campers to try something new, grow, learn about themselves and have a great deal of fun.  I know I walked away having made a difference to the lives of many young people and I was better person for the experience.  The J-Visa Exchange Visitor Program has great benefits for all involved, campers, staff, and internationals alike.
Summer Camp 1986 was just the beginning of my time at Frost Valley. I returned for many summers. My program provided on-the-job training and professional development as well as the ability to share what you have learned when you return to your home country.  So, I worked in every department (except maintenance) and was the Associate Director of Camping for three years before I returned home in May 1992. As Associate Director of Camping I was responsible for the recruitment and training of staff. I returned home to continue my professional life with the YMCA in Australia for eight years – implementing many new and exciting programs that I had learned and developed while training and working at Frost Valley YMCA.
I won a Green Card in 1999 so in the summer of 2000, I returned to Frost Valley as Director of Camping, a position I had to apply for in a very competitive market. I was there for two summers and then went on to work at an expedition based high school in Massachusetts for four years.
Some 31 years later, I am still working in the camping and outdoor recreation industry. I am back home in Australia and using my skills in a couple of part-time roles – 1. Leading the national review of the outdoor recreation Training Package, a national curriculum standard for Vocational Education and Training; 2. Strategic business officer for Outdoors NSW (the peak body for outdoors in NSW – a similar function to that of the American Camping Association); and 3. At the same time I am working on the development of a fantastic program, GreenX7, designed to help people learn the skills to connect to self, others and nature for everyday wellness.
The J-Visa Camp Counsellors Program changed my life. It gave me the foundation, confidence and opportunity to develop as a professional to continue to help children, families, schools and community groups access camping and outdoor education programs in both the USA and my home country of Australia.   In so doing I am incredibly grateful for the opportunity to be a part of programs that makes this world a better place for people to live in.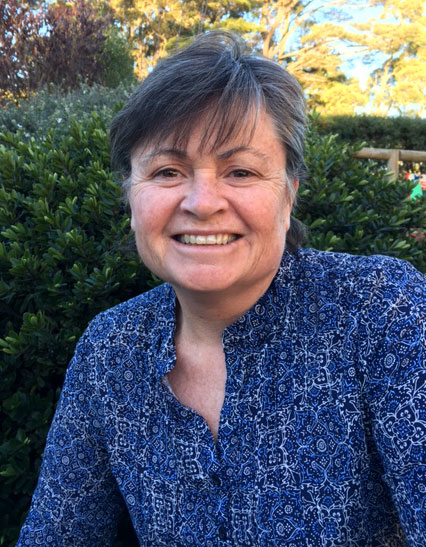 The international exchange program allows camp administrators to bring a small piece of the world into their camp to help their children learn about other lands and cultures. Each international staff person goes home with a new understanding of what America is.
I know the experience of driving down Frost Valley Rd back in 1986 is so etched in my mind because it was for me, one of the most catalytic decisions of my life. It started a series of choices that has resulted in a career in camping/outdoor education that has spanned 31 years, six organizations, and most importantly has resulted in my being instrumental in providing well-trained staff to facilitate camping and outdoor experiences for tens of thousands of people in both the USA and Australia.
Categories: Program Spotlight


About G. Kevin Saba

Acting Deputy Assistant Secretary for Private Sector Exchange
G. Kevin Saba serves as Acting Deputy Assistant Secretary for Private Sector Exchange at the U.S. Department of State's Bureau of Educational and Cultural Affairs (ECA). In this capacity, he oversees the Exchange Visitor Program, which brings around 300,000 foreign citizens to the United States annually to teach, study, and build skills. He is the Director for the Policy and Program Support Division in ECA's Office of Private Sector Exchange.
Read More