Posted on Friday, August 1st, 2014 at 12:57 pm.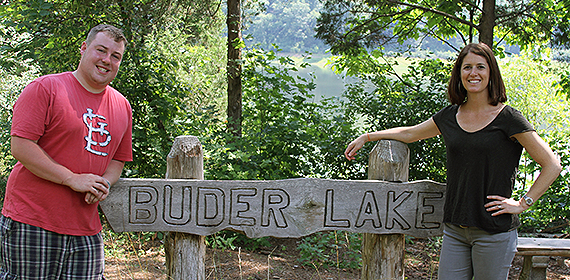 Route J-1 took me on an adventure to a faraway land where Robin Hood really exists – about two hours south of St. Louis! I visited Sherwood Forest Camp near Lesterville, Missouri to see some counselors in action at J-1's Camp Counselor program. Sherwood Forest camp is a non-profit organization dedicated to bringing the summer camp experience to young people with few financial means.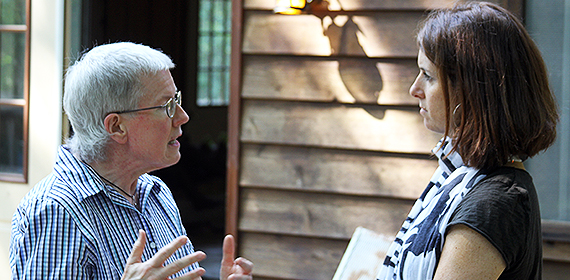 Mary Rogers, the Executive Director, was a camper herself who grew up with a single mom in St. Louis who struggled financially.  She credits Sherwood Forest with much of her success in life such as graduating from the Harvard Graduate School of Education.  Her summer camp experience developed her self-confidence and raised her expectations of what she could achieve in life. Paying it forward, she devotes her career to ensuring similar children have the same opportunities to excel.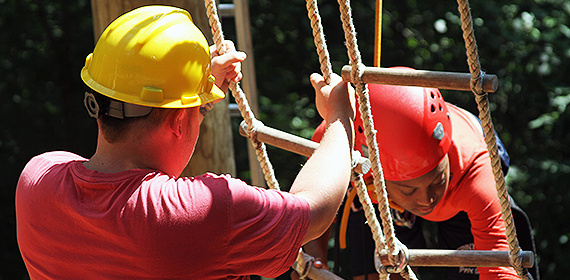 She also devotes her career to spreading the American summer camp model to other countries by hosting J-1 international camp counselors. Summer camp is not a tradition in most countries according to the counselors I met. However, James, a counselor from Scotland, has become a strong believer in summer camps. As a repeat participant in the program, his first summer at Sherwood Forest inspired him to change his educational path and work to create something similar at home. James is now finishing a second graduate degree which he will use to create linkages between social work and education in Scotland.  He told me that the camp experience is now a permanent part of him.
As a camp counselor alumnae myself, I understand how James feels!
Categories: Employers, J-1 Visa, Program Spotlight


About Rebecca Pasini
Deputy Assistant Secretary for Private Sector Exchange
Rebecca A. Pasini joined the Bureau of Educational and Cultural Affairs as the Deputy Assistant Secretary for Private Sector Exchanges in July 2023. A career member of the Senior Foreign Service, Class of Minister - Counselor, Ms. Pasini has been an American diplomat since 1997.

Ms. Pasini previously served as the Director of Public and Congressional Affairs in the Bureau of Consular Affairs from 2021-2023. Other Washington assignments have included positions in the Bureau of Consular Affairs, the Bureau of Western Hemisphere Affairs, the Office of Foreign Missions, and as a liaison to the Department of Homeland Security. She has also completed multiple overseas tours, including as Minister Counselor for Consular Affairs in Islamabad, Pakistan, and as the Consular Chief in Rio de Janeiro, Brazil and Belfast, Northern Ireland. Other tours included Mexico City and Kuwait.

A Maryland native, Ms. Pasini has a Ph.D. in Political Science from Indiana University, a master's degree in National Security and Resource Strategy from the Eisenhower School, National Defense University, and an undergraduate degree from Mary Washington College.