Introducing BridgeUSA: A New Brand Identity for the Exchange Visitor Program
The U.S. Department of State's Bureau of Educational and Cultural Affairs (ECA) is pleased to announce BridgeUSA as the new brand identity for the Exchange Visitor Program (EVP), including a new logo, tagline, and mission-driven language.
The new BridgeUSA branding is the culmination of a multi-year endeavor to re-imagine the private sector component of the EVP. The goal of the rebrand is to create a professional brand for the private sector component of the EVP to more effectively communicate its mission, program values, and global impact to stakeholders and audiences.
Since its establishment as part of the Mutual Educational and Cultural Exchange Act of 1961 (The Fulbright-Hays Act), the EVP has served as a valuable and important diplomatic tool of U.S. foreign policy. Its mission – to increase mutual understanding between Americans and people of other countries – remains vital to U.S. national security and building people-to-people connections around the world.
BridgeUSA unifies ECA administered, private sector programs under one umbrella and brings the mission and global impact of our programs front and center in the name and creative tagline.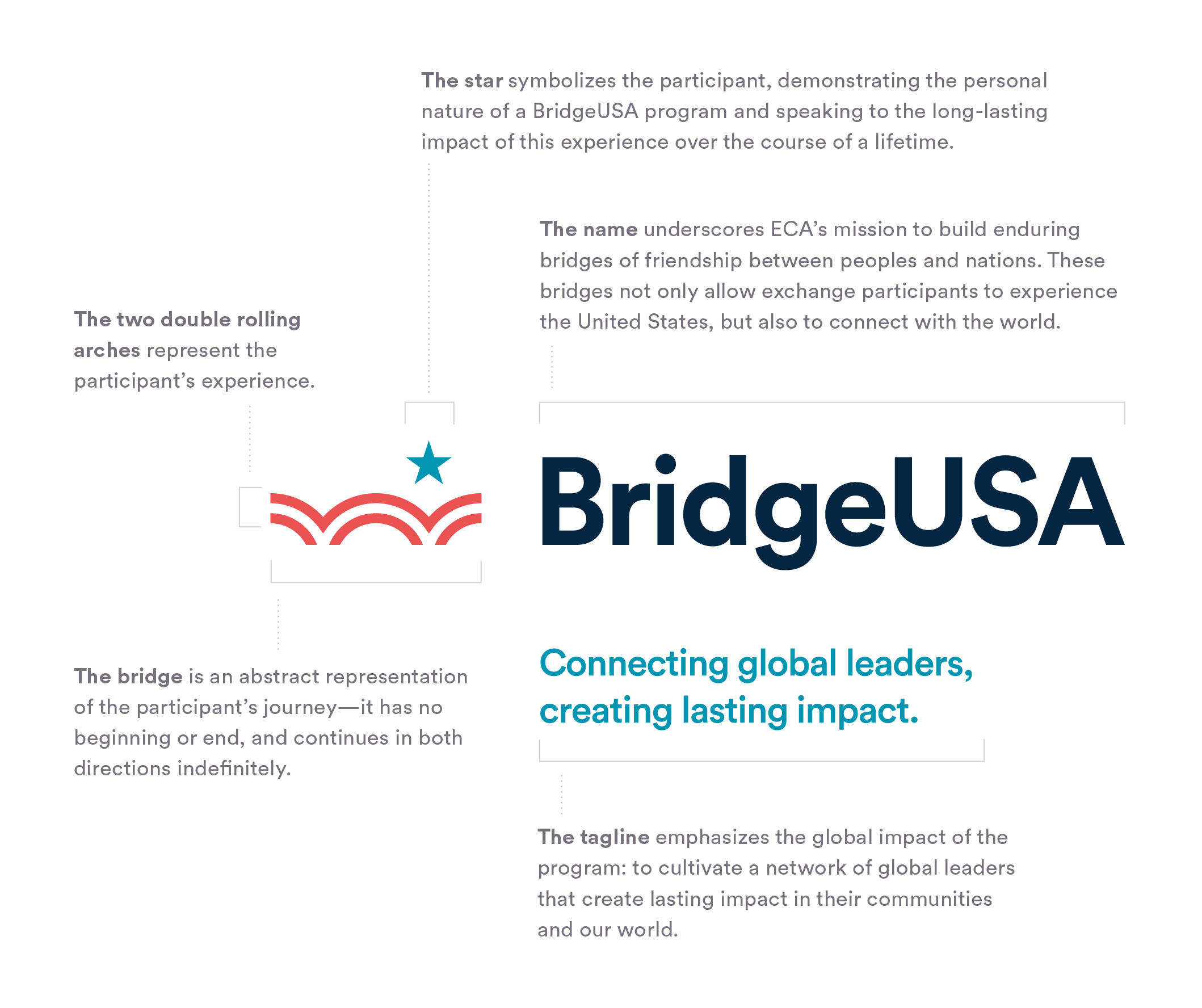 BridgeUSA includes the following exchange programs: Professor, Research Scholar, Short-Term Scholar, Trainee, Intern, College and University Student, Teacher, Secondary School Student, Specialist, Alien Physician, Camp Counselor, Au Pair, and Summer Work Travel.