Posted on Wednesday, July 12th, 2017 at 2:27 pm.
By Javier M., J-1 Intern from Mexico
J-1 Intern Javier M. from Mexico talks about his experiences living in Chicago: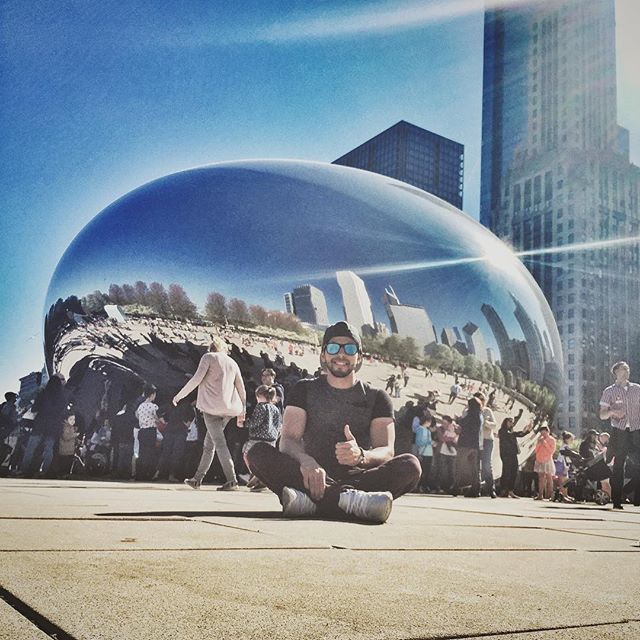 What does your exchange experience mean to you?
One of the most amazing things that can happen to a human being is to have the opportunity to travel; to live new experiences, meet new people and a new culture. It is the door that takes you to another world and definitely when you come back home, something has changed, in some inexplicable way, you are not the same anymore.
What were your first impressions of Chicago?
Chicago is a huge and marvelous city. You will be stunned with its breath-taking skyscrapers, very diverse neighborhoods and wonderful architecture. There are also restaurants, bars and stores almost everywhere. Many different cultures have blended in Chicago, which means living in this city can make you feel a real cultural exchange experience overseas. People in Chicago are friendly and open to meeting new people and if you are a sports fan, this city is so proud of their teams and has a pretty long rich history of sports.
What's your favorite thing about the city?
You can find restaurants almost in every corner! This is really awesome for food lovers like me. Chicago is a great place to come if you are looking to try new types, flavors and sizes of food from all over the world. You can find all kinds of restaurants such as Greek, Italian, Asian and Mexican.
Since you're a Foodie, what do you recommend as a must-try dish?
"The deep dish pizza" which is the Chicago's style pizza, I'm sure you'll love it.
What do you think about the weather?
The weather is really extreme. You will need a good pair of gloves, a good scarf, hat, thermic clothes, warm socks and a good pair of snow boots. If you do, you'll find that the snow is really enjoyable and eye-catching; especially if you have never seen the snow before like me.
What was it like to work in Spirit Cultural Exchange's Marketing Department? Working with Spirit equals a lot of cooperative work. Everyone is always talking to each other to be on the same page. Through this process I´ve learned to work in teams, to adapt my ideas with others and find different ways or ideas to finish the same project.
Lastly, do you have a favorite memory from your time in Chicago?
During the holidays my parents traveled up from Mexico to spend a couple of days with my girlfriend and me. We took my parents to a Thai food restaurant because they've never tried it before and they loved it! We also visited the Skydeck, the planetarium, the Field Museum and Solider Stadium. In fact, we toured the entire city. And For New Year's Day we booked a table at the House of Blues. It was very fun. The restaurant was very nice, the food was good and we danced to live music. We had a great time and it is a week that we will never forget.
Categories: Program Spotlight


About G. Kevin Saba

Acting Deputy Assistant Secretary for Private Sector Exchange
G. Kevin Saba serves as Acting Deputy Assistant Secretary for Private Sector Exchange at the U.S. Department of State's Bureau of Educational and Cultural Affairs (ECA). In this capacity, he oversees the Exchange Visitor Program, which brings around 300,000 foreign citizens to the United States annually to teach, study, and build skills. He is the Director for the Policy and Program Support Division in ECA's Office of Private Sector Exchange.
Read More